News & Events
Monday, 01 February 2016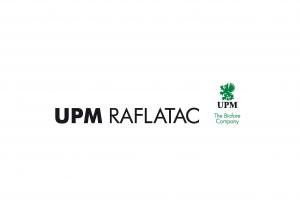 We are delighted to welcome UPM Raflatac as new Petcore Europe member in 2016.
UPM Raflatac is one of the world's leading producers of self-adhesive label materials. It supplies high-quality paper and film labelstock for consumer product and industrial labelling through a global network of factories, distribution terminals and sales offices. The company employs around 2,800 people and made sales of EUR 1.2 billion (USD 1.5 billion) in 2014.
Monday, 14 March 2016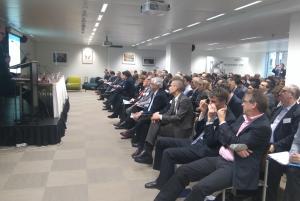 160 experts and leaders from the entire PET value chain in Europe and beyond met at the 2016 Petcore Europe sold-out conference in Brussels on 23 February.
"This huge success of our annual conference outlines the importance of this event for participants from all sectors of the PET value chain," explains Roberto Bertaggia, Petcore Europe President. "We were delighted to welcome so many representatives, from PET resin manufacturers to packaging designers and converters, leading brand owners using PET, waste management organisations and PET recyclers, other related components and machinery equipment as well as the media."
Thursday, 17 March 2016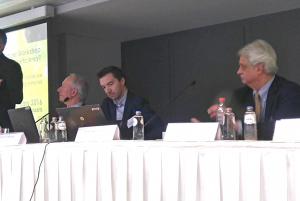 Petcore Europe - in collaboration with Procter & Gamble - brought together 100 participants from the PET industry, research facilities and the media for its first Tracer Workshop in Brussels. The event gave an overview on current active tracer projects and intended to stimulate a cross-industry discussion on how to harmonise the use of tracers in plastics packaging materials. The focus lied on PET as a start, intending to create a precedent for other plastics later on.
Thursday, 21 January 2016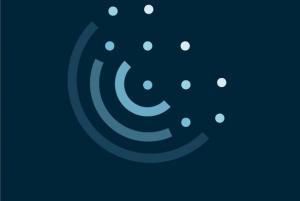 The new publiction of the Ellen MacArthur Foundation "The new plastics economy - rethinking the future of plastics" is reporting about the Polymark project. This EU-funded project is a three-year research project funded by the European Commission with the aim of developing a new technology that will enable the identification and sorting of polymers, including PET, in the high-value plastics waste stream. Petcore Europe is part of the Polymark consortium.
Monday, 04 January 2016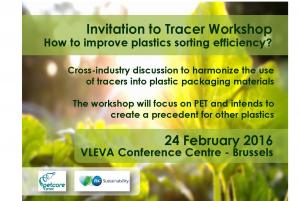 Get an overview on all active tracer programmes and together find a solution to align on industry standard!
Petcore Europe in collaboration with Procter & Gamble is pleased to announce a Tracer Workshop on 24 February 2016 in Brussels. Please find the complete invitation attached.
Interested? THEN REGISTER HERE..
Sunday, 04 January 2015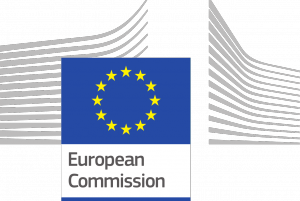 Wednesday, 02 December 2015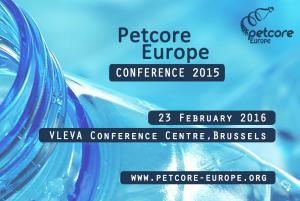 Petcore Europe is pleased to announce the new date for its annual conference: 23 February 2016 in Brussels.
Due to the exceptional situation in Brussels in November, we had to postpone our conference scheduled to take place on the 24th. But to postpone is not to abandon!
We are looking forward to welcoming you on that new date - same place, same topics, same speakers and with more than 130 experts and leaders from the complete PET value chain in Europe and beyond as well as representatives from the European institutions.
CHECK OUT OUR PROGRAMME HERE AND GUARANTEE YOUR PLACE BY REGISTERING HERE!
Wednesday, 04 November 2015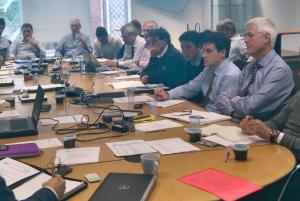 After the kick-off meeting in June, the Petcore Europe Working Group on Recycling PET Thermoforms met for a second time on 7 October in order to discuss the progress and results of the different task forces. The group's chairs reported on the current PET thermoforms market, the recycling and sorting situation as well as packaging technologies, applications and current projects. The presentations are available for all members on the Petcore Europe extranet. 

Thermoforms WG_registration form.pdf
Wednesday, 21 October 2015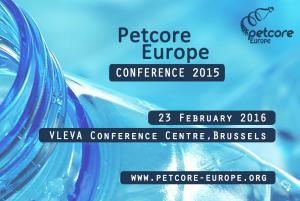 On 24 November 2015, the annual Petcore Europe Conference will take place in Brussels. Well known in previous years as the PET Network Day, the conference brings together more than 100 experts and leaders from the whole PET value chain in Europe and beyond as well as representatives from the European institutions. This year, the conference will focus on the four key aspects Sustainability, Circular Economy, Innovation and Globalisation.
"For everyone involved in the PET value chain it is essential to stay up to date on the latest developments regarding European legislation, trends, innovation and what is happening outside of Europe," outlines Patrick Peuch, Petcore Europe Executive Director. "That is why our event is very important for all actors in the PET value chain".