63 individual company members and six European associations work together in the European PET value chain association. Petcore Europe, the Brussels based association representing the entire PET (PolyEthylene Terephthalate) value chain in Europe, increases its competence by welcoming twelve new members in 2019: Bandera, IFPEN - French Institute of Petroleum Energies nouvelles, Point Plastic, AFA Dispensing, Remondis PET Recycling, CUMAPOL, RETAL Industries, PepsiCo, Mitsubishi Polyester Films, Suntory, Digimarc and Finat.

With now 63 individual members and six European associations Petcore Europe represents more than ever the complete PET value chain: PET resin manufacturers, packaging designers and manufacturers, equipment manufacturers, label producers, brand owners, EPR schemes, waste management organisations, recyclers and recycling machines manufacturers all work together to make PET circular and the entire industry stronger.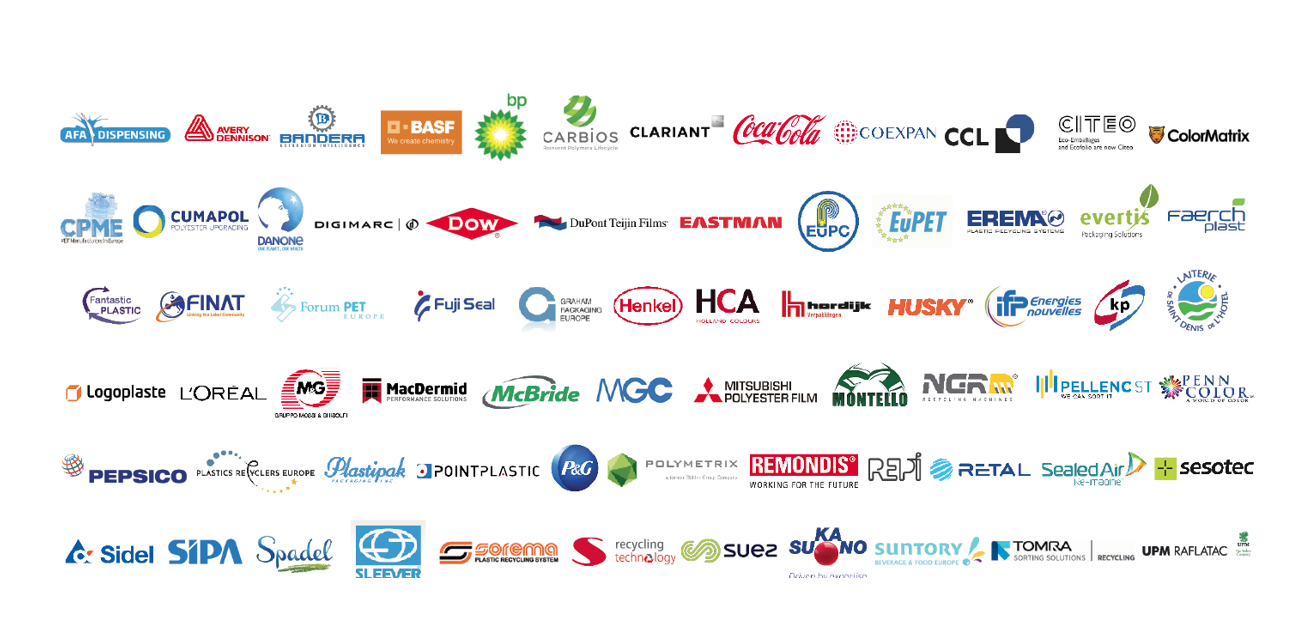 "In the past 15 months Petcore Europe could welcome 29 new members. It is great to see that more and more key players of the value chain want to work together on a circular economy of PET within our association", outlines Christian Crépet, Executive Director of Petcore Europe.
If you are interested in knowing more about Petcore Europe's activities feel free to contact us via This email address is being protected from spambots. You need JavaScript enabled to view it. or join us at our next big event - the Petcore Europe Conference 2020 in February 2020 (details follow soon).